The Institute for Trial Consultingsm is an educational organization that teaches the art and science of trial consulting and litigation psychology.
Continuing Legal Education
Dr. Singer is available to speak to attorneys nationwide on the use of litigation psychology. She provides educational programs to further the study of Trial and ADR Strategy.
Please call our office for a schedule of upcoming courses.
If you would like Dr. Singer to make a presentation to your group please complete this form: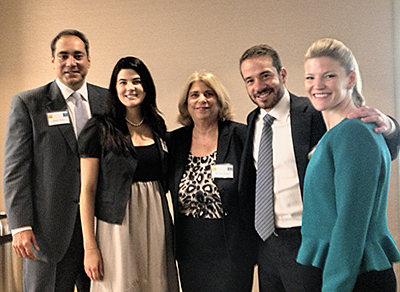 Amy Singer, Ph.D. (center) pictured with the Federal Bar Association.
Dr. Singer spoke at a Florida Bar Association event on June 4, 2013.
(See accolades:speaker for a complete list of past presentations.)